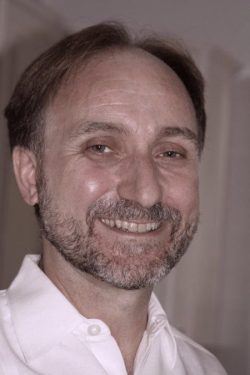 Miguel A. Cabañas is the coordinator of the MSU Migration Studies Research Group. He is Associate Professor in Hispanic Cultural Studies, Chicano/Latino Studies, and Global Studies in the Arts and Humanities at Michigan State University. He is autor de The Cultural "Other" in Nineteenth-Century Travel Narratives (Edwin Mellen Press, 2008) and has coedited the book Politics, Identity, and Mobility in Travel Writing (Routledge 2015). In 2008-2009, He was co-director of Peace Studies at MSU. His research focuses on the war on drugs and migration issues represented in popular culture in Mexico, Colombia, and the United States. Miguel has edited a special volumen of Latin American Perspectives titulado Imagined Narcoscapes: Narco-Culture, and the Politics of Representation (2014) and has published numerous articles dealing with travel, migration, and the war on drugs in national and international journals. His last publication is the postcript analysis of the war on drugs in the book Narcos del Norte, published in 2017 with Rosember & Sellier.
Email: mcabanas@msu.edu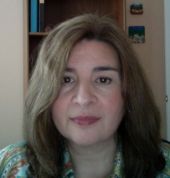 Gabriela G. Alfaraz  is a sociolinguist whose research interests are in language variation and change, language attitudes, and bilingualism. Her work includes studies on phonetic and grammatical variation in Spanish and attitudes and ideologies in diasporas. Her current research focuses on immigration and bilingualism in relation to maintenance, learning, and transmission of language attitudes.
Email: alfarazg@msu.edu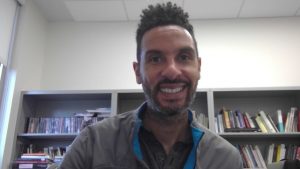 Danny Méndez earned his M.A. in Romance Languages (Spanish) from the University of Michigan and his Ph.D. in Contemporary Latin American Literature from the University of Texas at Austin. His research focuses on contemporary narrative representations of Dominican migrations to the United States and Puerto Rico, analyzing the particular ways in which these narratives challenge conceptions of Latin American literature and Latino Studies. In his first book, Narratives of Migration and Displacements in Dominican Literature (Routledge 2012), Méndez argues that the space of immigration, encountered in the United States and Puerto Rico, allows for multiple ethnic and racial interactions (contacts) that in turn affect the ways in which Dominicans negotiate their national, racial, sexual and ethnic identities both in the island and its diasporic communities.
Email: mendezda@msu.edu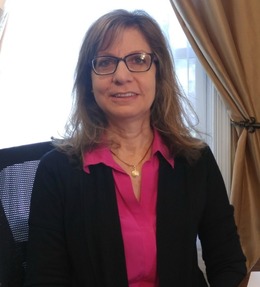 Camelia Suleiman has a Ph.D. in Linguistics from Georgetown University, with a specialization in Sociolinguistics and Discourse Analysis. Her research interest is in the area of language and identity in relation to gender, politicians' use of language in the media, and national identity, in both the American and the Arab countries' contexts. Her articles have appeared in a variety of journals including 'Pragmatics', 'Journal of Psycholinguistic Research', 'Middle East Critique' and 'Middle East Journal of Culture and Communication'. Her books are: 'Language and Identity in the Israel-Palestine Conflict: The Politics of Self-Perception' (London: I.B. Tauris 2011), and 'The Politics of Arabic in Israel: A Sociolinguistic Analysis' (Edinburgh University press 2017).  Some of her publications were widely cited in the media. She has also received a number of awards and recognition including an award for 'distinguished women in academia' from the Hebrew University in Jerusalem. At MSU she serves as the Arabic language coordinator, as well as she has directed the Arabic Flagship Program. Lastly, she is on the editorial boards of 'Journal of Psycholinguistic Research' and 'Journal of Social Distress and the Homeless'.
Email: csuleima@msu.edu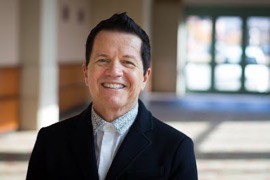 Bill VanPatten is an award winning scholar, teacher, and writer with an international presence in the field of second language acquisition. Professor of Spanish at Michigan State University, VanPatten researches and teaches in the area of linguistic and psycholinguistic approaches to second language acquisition. He is the author of multiple books, edited volumes, and some 130 articles and book chapters. He is also the host of the successful radio show/podcast "Tea with BVP." When not engaged in scholarly activities, VanPatten writes fiction. He used to perform standup comedy.
Email: bvp.msu.edu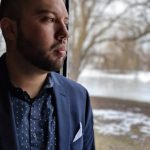 José Adrián Badillo Carlos  is a Doctoral candidate in the Hispanic Cultural Studies program and a Teaching Assistant of Spanish in the Romance and Classical Studies department. He received his B.A. and M.A. in Spanish Language and Literature from Northern Illinois University, as well as a Graduate Certificate in Spanish-English Translation, and a Graduate Concentration in Latino and Latin American Studies (LLAS). While at NIU, he received the Outstanding Graduate Student Award and was inducted into Sigma Delta Pi, the National Collegiate Hispanic Honor Society, and Phi Sigma Iota, International Foreign Language Honor Society. While at Michigan State University, in the last two years he also worked as the Research Assistant for the office of Undergraduate Education, Diversity, and Inclusion under the College of Arts & Letters. Within our department, José served a two-year term as the co-chair of the Graduate Student Association, an organization aimed to promote academic and professional development among the department's graduate students through workshops and the organization of a great graduate conference. He is currently the co-editor of our TROPOS Graduate Journal, as well as a collaborator for the Migration Studies Research Group. José is also a member of the organizing committee for the MSU Latinx Film Festival. They are preparing their first film festival that would serve MSU and the greater Lansing community. For the past 3 years, José has been one of two Stewards representing the RCS student body within the Graduate Employees Union. Due to his hard work, the RCS department recognized him with the Outstanding Contributor Award in 2017.
Email: badilloc@msu.edu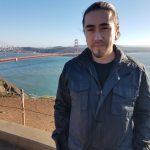 Osvaldo Sandoval is a Doctoral student in Hispanic Cultural Studies and a teaching assistant of Spanish in our department. He received a B.A. cum laude in Spanish and a M.A. in Spanish from California State University, Fullerton, where he also served as president of the National Collegiate Hispanic Honor Society (Sigma Delta Pi) and president of the Asociación de Alumnos y Ex-Alumnos de Español (AAEE). He served as the Co-Chair of the Graduate Student Association of the Romance and Classical Studies Department from 2015-2017. Currently, he is the Co-Editor of TROPOS, the Annual Graduate Student Journal at RCS and the Department's Steward for the Graduate Employees Union. Besides his contribution to the planning of several workshops and planning for the GSA-TROPOS Conference at MSU, he has directed and collaborated with the adaptation of various Hispano-American plays. He has received the Outstanding Contributor Award in Spanish (2016) and the Dr.Johannes Sachse MemorialAward (2017) by the Department of Romance and Classical Studies. His research interests include Spanish American literatures, performance studies, and contemporary drama genres in Spain and the Southern Cone. Osvaldo intends to defend his doctoral dissertation by Spring 2019.
Email: sandov46@msu.edu